History-making runs turn black governor nominees into stars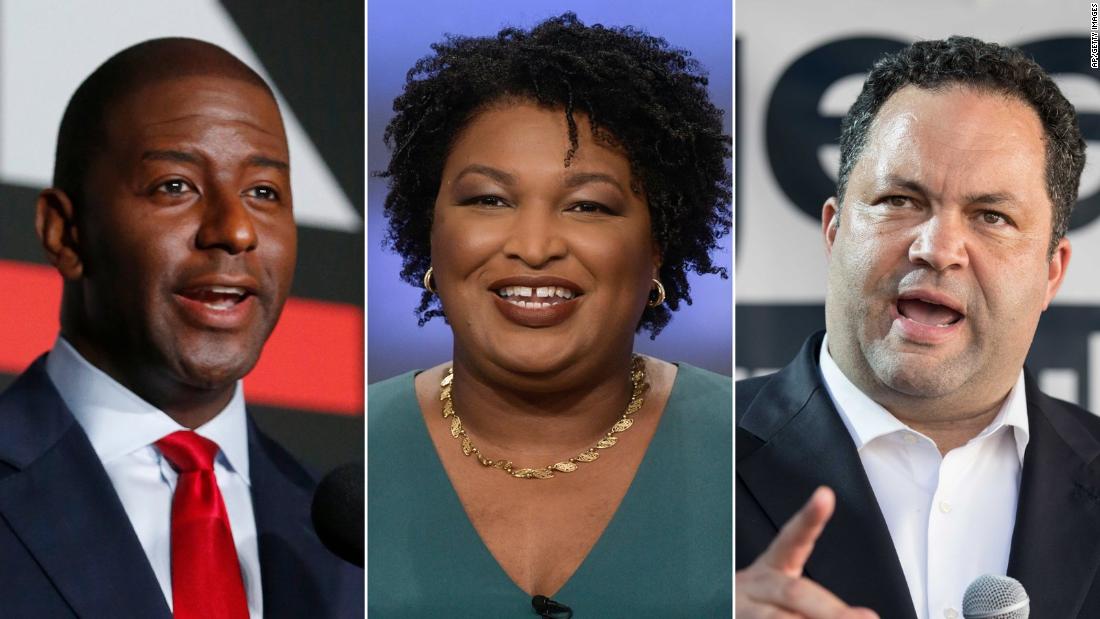 It was a raucous scene that could have been backstage at a rock concert: camera flashes, fans clamoring for autographs, scowling bodyguards, reporters hungry for a scoop. But the center of this attention wasn't Beyonce or the Rolling Stones. It was three black gubernatorial candidates who stood side by side in a throng of admirers, soaking up all that love.
If elected, Stacey Abrams of Georgia, Ben Jealous of Maryland and Andrew Gillum of Florida would give America its largest number of black governors ever. That historic possibility was not lost on them, or the black voters who hope to make that history happen, as they shared the stage at the Congressional Black Caucus' annual legislative conference this week.
"This moment, and the significance of it, won't seep in for some time from now," said Gillum, mayor of Tallahassee, and at 39 the youngest of the three.
"What this signals is not only the continued evolution of our country but the increasing recognition of diversity, not only of capacity but of backgrounds," said Abrams, 44, later.
Abrams, who could become the nation's first black female governor, is getting the most national attention. But all three were squired around the Washington Convention Center by black politicos who are strategizing ways to help on turnout, campaigning and fundraising.
Jealous, 45, faces the steepest challenge, down in polls against incumbent Republican Gov. Larry Hogan. Abrams and Gillum are running for open seats.
After the three spoke together on stage, Jealous listened attentively backstage as Democratic U.S. Rep. Sheila Jackson Lee of Texas laid out plans to help him with voter turnout and fundraising. Gillum, meanwhile, stood nearby shaking hands with other state elected officials and Abrams conducted a media interview.
"I believe what we see in this current electoral cycle is not going to stop," Abrams said. "We have more diversity in the candidates running and in the candidates winning and particularly for women of color. ... I'm proud to be part of a national trend and I think it's a trend that's becoming a permanent one for America."
None of them were h
Read more: http://electionnewschannel.com/top-news/80833-history-making-runs-turn-black-governor-nominees-into-stars