Energy Secretary Rick Perry 1 of the 3 amigos on Ukraine tells Trump he plans to resign
Energy Secretary Rick Perry, described by colleagues as one of the "three amigos" on U.S. policy on Ukraine, will step down at the end of the year, President Donald Trump told reporters on Thursday.
Trump was traveling with Perry in Texas, where the president would be attending a political rally in the evening. Trump said he already had Perry's replacement picked out.
"Three years is a long time," Trump told reporters of Perry's tenure as secretary.
He later added, "We have the man we're going to be putting in Rick's place and we'll be announcing it very shortly."
Thursday evening, Perry posted a video on Twitter and wrote that it's "been the honor of a lifetime" serving as energy secretary under Trump.

Rick Perry ✔@SecretaryPerry

Serving as Secretary of @ENERGY under @realDonaldTrump has been the honor of a lifetime. Today the U.S. leads the world in energy production, we launched AI & Cyber Security Offices, & made environmental progress unseen for decades cleaning up the legacy of the Manhattan Project.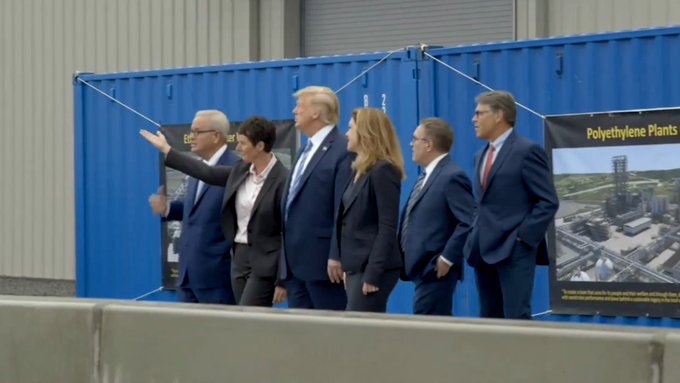 8:25 PM - Oct 17, 2019

Perry's resignation notice comes amid questions about his role in a White House effort to pressure Ukraine into launching an investigation that some conservatives thought would help Trump's re-election campaign.

Perry, who was Texas' longest serving governor and ran against Trump for president in 2016 before joining his administration, has not been accused of any wrongdoing. He also has insisted tha

Read more: http://electionnewschannel.com/top-news/123215-energy-secretary-rick-perry-1-of-the-3-amigos-on-ukraine-tells-trump-he-plans-to-resign