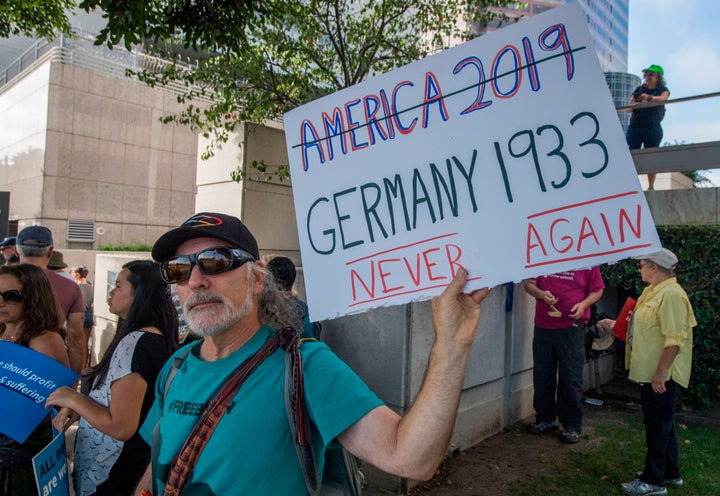 "We chose our traditional day of mourning to be sad together. But we also wanted to share our anger," said the CEO of the National Council of Jewish Women.
Members of the Jewish community and supporters marking the annual day of mourning Tisha B'Av took to the streets Sunday to protest the treatment of immigrants by the Trump administration.
Dozens were arrested in the Jews Against ICE protest as demonstrators occupied an Amazon Books store in midtown Manhattan. Protesters were demanding that Amazon Web Services end its cloud computing contracts with U.S. Customs and Enforcement and other technical services that help agents track down immigrants. People arrested were cheered as they were led to a city bus commandeered by police to transport their detainees.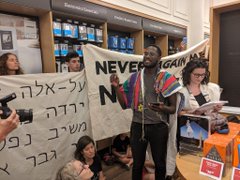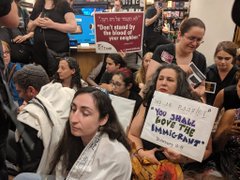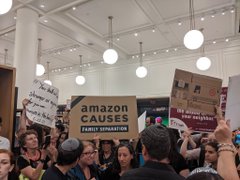 Jews for Racial & Economic Justice@JFREJNYC Replying to @JFREJNYC

We are at @amazon's store because @AWSCloud is vital to ICE&rsquo

Read more: http://electionnewschannel.com/top-news/116992-dozens-arrested-in-nyc-as-jews-against-ice-protesters-hit-the-streets-across-the-nation