Trump Revs Up Crowd at Daytona 500 First President Grand Marshall
President Trump and First Lady Melania arrived in style at the Daytona 500 NASCAR Race on Sunday. Air Force One flew overhead, some mere 800 feet or so above the speedway. While it was the fifth time Donald Trump has attended the Daytona race, it was the first time Trump attended as president. The commander-in-chief made history on Sunday as the first president ever tapped as Grand Marshall to kickoff The Great American Race.

Breaking911@Breaking911

WATCH: Air Force One, carrying President Trump & First Lady Melania, arrives in Daytona, where he will serve as Grand Marshal for today's race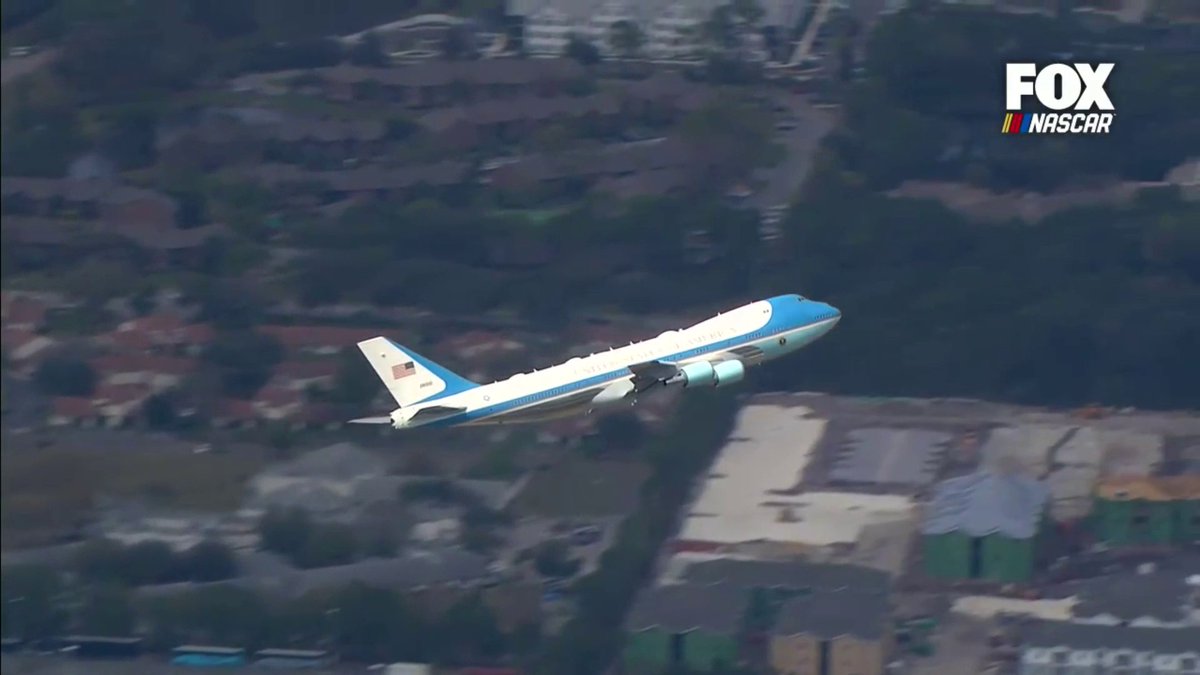 1,328 2:59 PM - Feb 16, 2020 Twitter Ads info and privacy 348 people are talking about this

After jetting over the raceway on Air Force One, the president and Melania then entered the Daytona International Speedway and made a lap around the track in the president's 10-ton armored Cadillac sedan, dubbed "The Beast."
FOX: NASCAR ✔@NASCARONFOX
President @realDonaldTrump takes a few laps around Daytona International Speedway.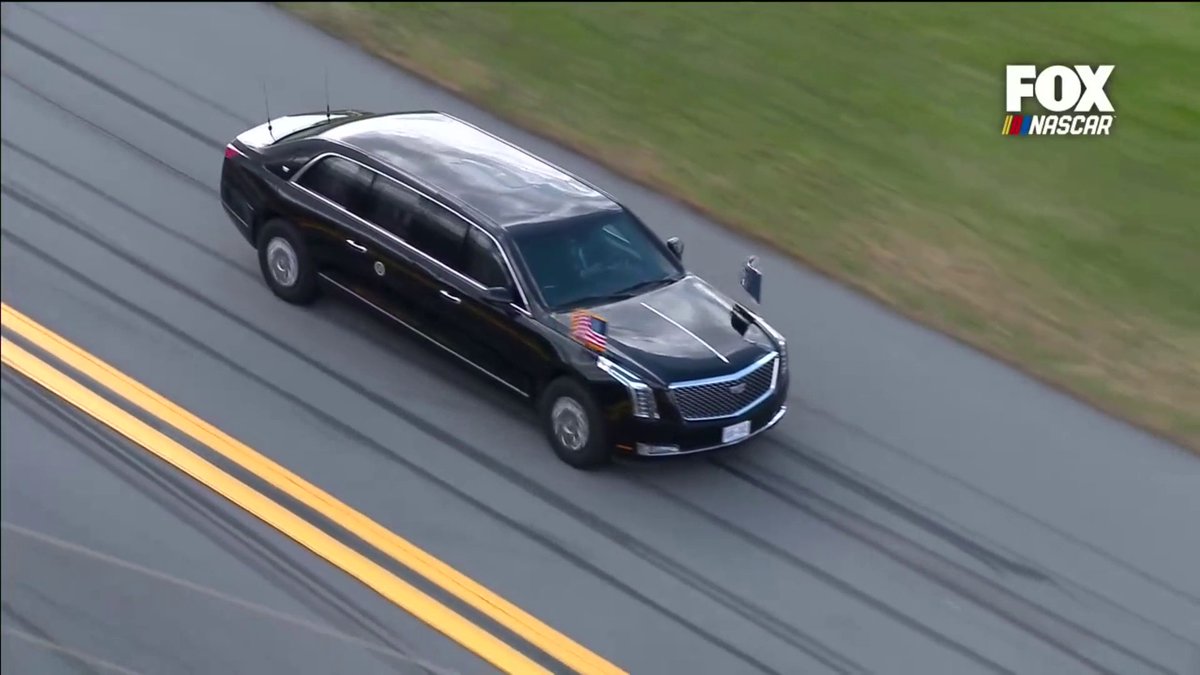 38.9K 3:16 PM - Feb 16,

Read more: http://electionnewschannel.com/top-news/133659-trump-revs-up-crowd-at-daytona-500-first-president-grand-marshall